Galaxy S3 Update Firmware
The firmwares of the smartphones are periodically getting updates. You have get the latest and strongest android smartphone on the market with the latest android os installed on it. But inevitably, it will get an update after a while. I will show you how Galaxy S3 update process should be done without any mistakes.
Before Galaxy S3 Update Process
Backup your files before update. You should backup your contact list, all your photos, videos and any files that is important for you.
You can keep your external microSD card and SIM card as installed during the update process. If you want you can remove either or both of them. Just remember to install them after the update process.
Make sure your device is fully-charged.
You should download and install Samsung Kies for your platform.
Galaxy S3 Update
Open Samsung Kies from your pc or laptop.
Ensure that your Galaxy S3 phone is connected with a USB cable and do not turn off or disconnect the devices during the update process.
Make sure that Kies software recognized your device. You can check this from the upper left corner of Kies software. Your device should be listed under the Connected Devices.
Once Kies recognizes your Galaxy S3 device, you should see a popup window, which will inform you that a new firmware version is available. In popup window current and latest firmware versions will be listed.
Click update button underneath the popup window.
A caution popup will appear. Read through the information and check required fields, then click Start Upgrade button.
Kies will begin the update process. Firstly, it will start downloading, then upgrade the device to the latest android firmware.
After a few minutes, the update process will be completed.
Click OK button. Now you can disconnect your Galaxy S3 from the laptop or PC.
Lastly, reboot your device.
Your Galaxy S3 with the latest Android version is ready to use.
After Galaxy S3 Update Process
If you have performed a data backup prior to update process, you can now restore your backup data to your phone.
Android New Features: 4.0.4 to 4.1.2
Android 4.0.4 Ice Cream Sandwich New Features
Stability improvements
Better camera performance
Smoother screen rotation
Android 4.1 Jelly Bean New Features
Google Now
Voice Search
Speed enhancements
Camera app improvements
Accessibility: gesture mode, enable braille external keyboards
Android 4.1.1 Jelly Bean New Features
Fix a bug on screen orientation
Android 4.1.2 Jelly Bean New Features
Enable Home screen rotation
Fix bugs and enhance performances
Galaxy S3 Update Videos
Galaxy S3 Update via Samsung Kies
Galaxy S3 Update via Odin and Stock Roms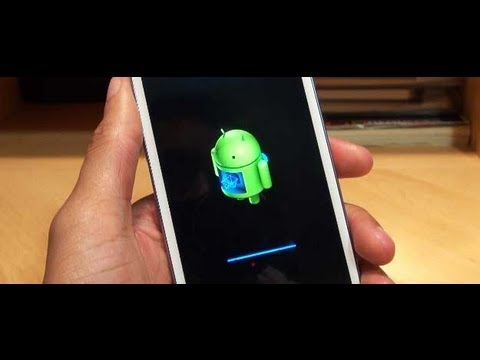 Google+