HTC One Drop Test Comparison
You will watch a drop test between iPhone 5 and HTC One android phone which has an alluminium case. The build quality of HTC One looks superb. On the contrary of Samsung Galaxy S4, HTC One is produced from an alluminium material. HTC One is a premium built smartphone among the other equivalent phones on the market. HTC One drop test will be useful for the users who drops their phones much. All smartphones with a big screen size has an innate danger of being shattered. And these tests are so meaningful for all big screen sized smartphone users.
HTC One and Apple iPhone 5 Short Specs
HTC One has an alluminium built case and 4.7in screen size. Apple iPhone 5 has a glass based design on both side of the phone with 4in screen size which is smaller than HTC One. HTC One is 9.3mm deep and 143g weight. iPhone 5 is 7.6mm deep and 112g in weight.
HTC One vs Apple iPhone 5 Drop Test Comparison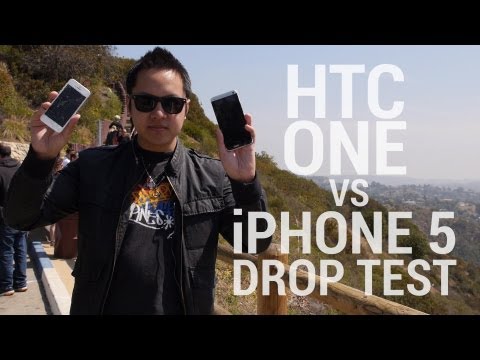 Google+