Samsung Galaxy S4 Drop Test
By
admin
on April 29, 2013
A drop test for Samsung's new smart phone Galaxy S4 is recently published. According to Corning company which produces the strongest glasses for mobile devices, the new generation of Gorilla Glass is 3 times more resistant to scratches than the earlier Gorilla Glass 2. And human eye can view 40 percent fewer scratches. That is, scratches are not so visible to human eye anymore. Galaxy S4 drop test changes some users' opinion which regards the resistance of the phone against drops. The number of incidents that is ending up with a broken glass of device is a considerable amount of times.
As we can see from the drop test video, Galaxy S4 is more resistant to drops according to its predecessor Galaxy S3. It is almost same performance with Apple iPhone 5. In the end of the test all smartphones have a broken glass. This is an inevitable ending for all smartphones which have a big display. Glass technology needs some more development.
Samsung Galaxy S4 drop test may not be a true benchmark while we can not exactly catch the same angle of falling to the ground. So maybe one of the smartphones which joined the test has a killer strike according to others. Small angle differences may have a big influence.
After this Galaxy S4 drop test we have seen that Samsung keeps to bring the new products to the market with weak plastic material.
Samsung Galaxy S4 vs. Samsung Galaxy S4 vs. Apple iPhone 5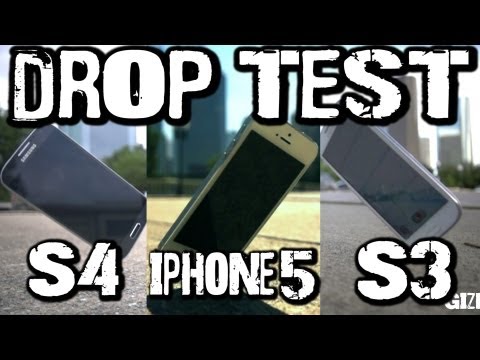 Samsung Galaxy S4 vs. Apple iPhone 5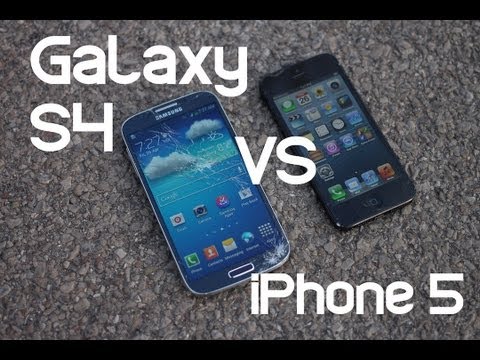 Some images are taken from mashable.com
Google+