Blackberry Q10 Review
The Blackberry Q10 has surely brought back Blackberry into contention with the latest Smartphone technology trend. This sleek and interesting Smartphone has raised the brows of tech- savvy individuals and the words about it are on everybody's' lips. This article gives a full breakdown of the different aspects of the Q10 from its sleek design to its core of performance.
Blackberry Q10 Release Date
The Blackberry Q10 is available for T-Mobile since 5th of June. And since 6th of June it is also available for Verizon. AT&T started to sell the Q10 after the date 18th of June.
Blackberry Q10 Price
T-Mobile retailing the Q10 $99.99 with $20 / month for 2 years of agreement.
It is available for Verizon $199.99 for 2 years of agreement.
AT&T shipping this phone $199.99.
//
//
Operating System
The Blackberry Q10 runs on the Blackberry 10 Operating System platform which is one of the latest and most innovative OS currently available to mobile devices. This OS is supported by the Blackberry desktop manager which allows users to connect their Q10 to a computer.
Performance
When it comes to performance, the Blackberry Q10 developers have placed a lot of emphasis on that.  This phone is powered by the Qualcomm® Snapdragon™ S4 processor with 1.5 GHz dual-core CPUs which is some serious power. This processor is supported by a 2 GB RAM Memory and an awesome 16 GB flash memory plus its ability to accept a micro SD card up to 32 GB.
Display
The Q10 has a 3.1″ diagonal Super AMOLED touch screen with a 1:1 aspect ratio. This screen has a 720 x 720 resolution at 330 PPI and with a 24-bit color depth.
//
//
Power
Power is important to every mobile user, and the Blackberry Q10 has acknowledged that importance. The phone is powered by a 2100mAH removable battery and has a battery life of Up to 13.5 hours talk time on a (3G) network, up to 14.8 days standby time.
Camera
Equipped with an 8 megapixel auto-focus rear camera the Blackberry Q10 can capture high quality photos and 1080p videos effortlessly; thanks to its wonderful back Side Illumination for better low-light performance, 5-element F2.2 lens, dedicated image signal processor with 64 megabytes frame buffer, enhanced Super Resolution Digital 5x Zoom, video stabilization, and a time shift mode.
The Blackberry Q10 also has 2 MP front facing camera with a 3x digital zoom and 720p high definition video recording that can be used when video chatting, or even capturing personal videos and images.
Other important features of the Q10 are listed below:
Full QWERTY keypad with intuitive gesture-based navigation
Image Format (BMP, WBMP, JPG, GIF, PNG, TIFF, SGI, TGA
Bluetooth
Wi-Fi
2G, 3G, 4G networks are supported
Accelerometer, gyro, proximity, compass sensors
NFC supported
Bluetooth v4.0
Q10 Video Review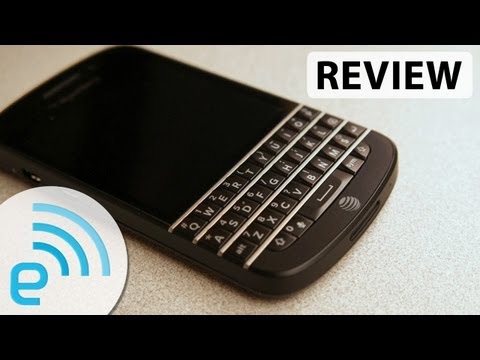 Q10 Unboxing & Overview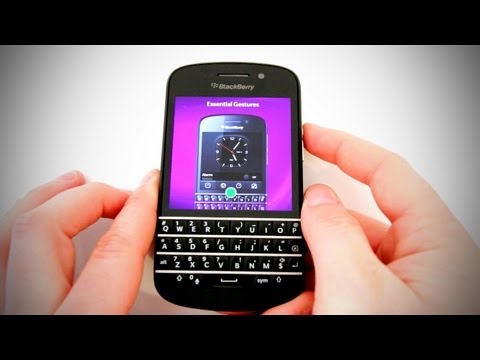 Google+